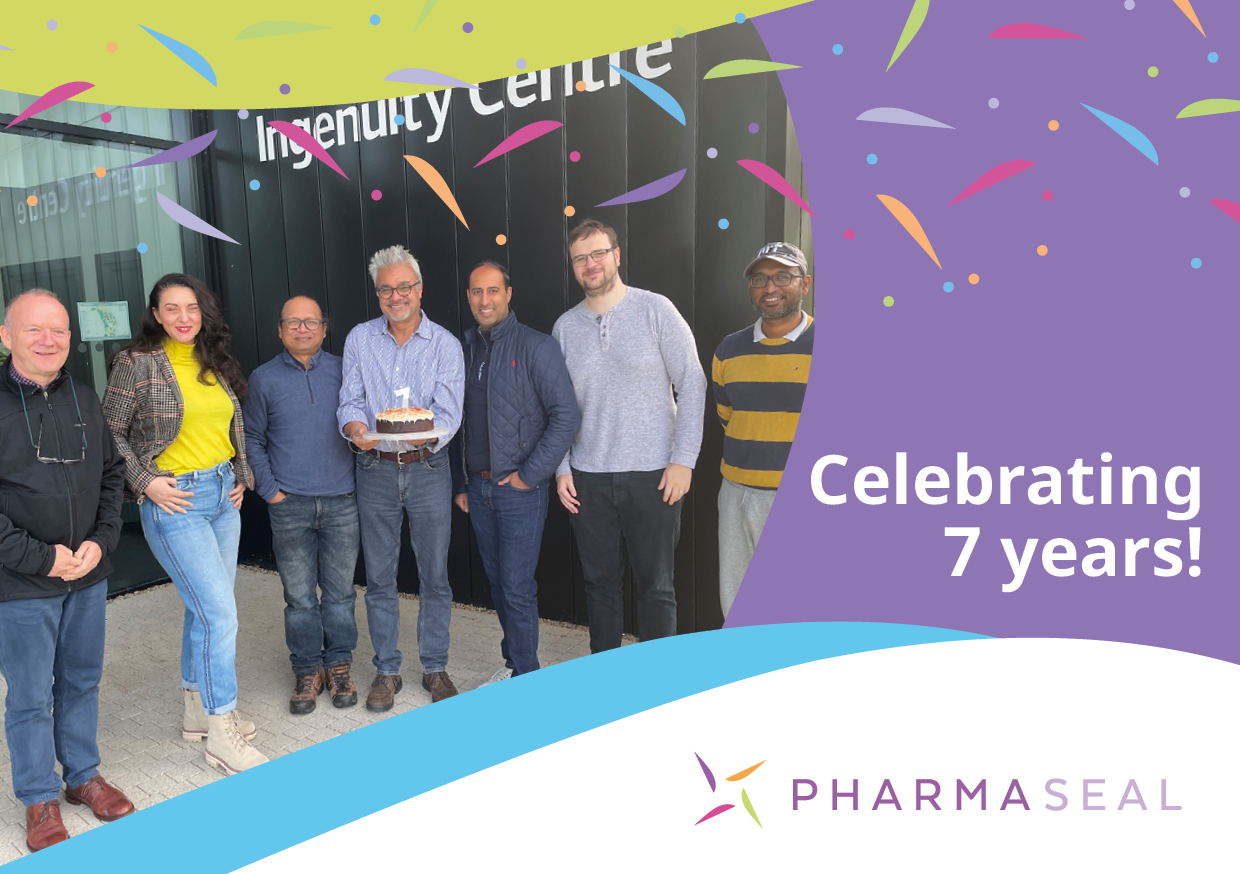 7 Years of PHARMASEAL
I am delighted to announce that PHARMASEAL reached its 7 year anniversary this month. When we started, we knew we had to change the way software was designed. The model we had been operating had not changed since the early 1990's. Since then, we've been on an amazing journey with the mission to improve the management and control of clinical trials and we did it with a first-rate team. I am proud to say that our people are a talented group of creative software engineers, architects, analysts, experts in agile development, product strategists, and a few industry experts. 
Seven years ago our team set out to address several problems. Seven years later, I can confidently say, we did it. 
Firstly, many vendors offered software applications designed to solve an individual problem for example, managing a clinical trial or managing the documents - eTMF. This was leaving companies with no choice but to buy individual applications from multiple vendors. I was hearing horror stories of time-intensive data integration between separate applications, hindered cross connectivity, complications dealing with multiple databases and more.  In some cases, some of the larger vendors would promise the world. They'd promise that their applications were integrated, for companies to only discover later, that this requires additional ongoing effort. We had to ask, how can we fix this? 
7 years later, we solved this headache. We built a unified model for clinical operations that encompasses Trial Management and the associated Document Management activities. We call it unified trial management because it's not an integration between separate applications. It's a holistic platform that represents these business processes and activities within a single system.
The second issue we set out to tackle was how to innovate more frequently by reducing the cost and time of validation in a regulated industry. It is no secret that leading cloud application vendors aggressively use agile development and automated software testing. They've developed more advanced quality management processes for modern software development. We had to ask, why does our industry continue to lag behind the rest? We invest more than most (15-20% actually) for the science-led R&D to bring new drugs to market, so why can we not do the same for archaic business and technology processes? 
7 years later, we can and we did. We developed a new quality system called "continuous validation" and a new software development lifecycle that allows us to rapidly validate our software and ensure we can continue to innovate frequently for our customers with new features. 
But let it be said that expert software is nothing without its users. We invested to ensure that the Engility® platform is intuitive to use and easily shared between sponsors, suppliers and all participants in the supply chain. Our belief was that critical processes could be a joy to operate and manage in daily clinical trial management. Belief became reality!
"So what's the catch?" "Is this going to cost a pot of gold?"
Well, we were serious when we set out to disrupt the industry. That meant we had to take it all the way. We also got innovative with our pricing so that you only pay for the cost of an active trial or volume of trials. There is no user based license cost. I know, unheard of. 
Sounds too good to be true?  Book some time with us and get a demo of the best Trial Management platform on the market  (www.pharmaseal.co), our opinion of course 🙂or contact us at www.pharmaseal.co/contact. 
Lastly, a note from me personally to all our people… customers and team alike. Thank you for daring to dream of bringing change to our industry, for taking a chance and swimming against the tide. Now more than ever, it's not easy. Thank you for giving me the opportunity to build an ecosystem characterized by shared ambition, customer centricity and creativity. It has led to real collaboration and boundless innovation. I couldn't be more proud. 
Daljit Cheema, Founder & CEO