About PHARMASEAL
Bringing enterprise control within reach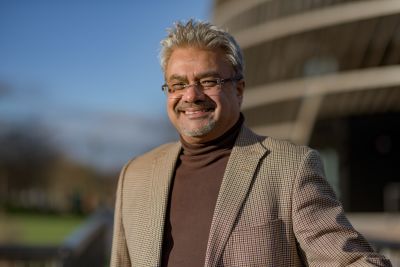 At PHARMASEAL
Company Mission
PHARMASEAL want to give customers increased control of their clinical trials and product development. We have applied industry expertise, innovative thinking and advanced automation to build and operate an integrated enterprise platform which allows biopharmaceutical and medical device companies to manage all of their clinical trials effectively. We share a vision with innovative companies to simplify and unify clinical trial governance.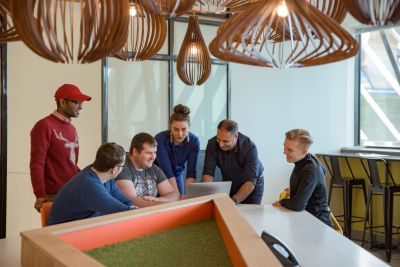 Ethos & Culture
A forward-thinking company which is unafraid to challenge the conventional
Everything we do is driven by our ethos to design and engineer agility and unify trial governance. We believe in creating an environment that promotes openness, transparency and community. We are passionate about creating intuitive enterprise software that helps our customers manage flexible supply chains that empower their clinical development processes.
Manage Your Clinical Trials Better With Engility®
Contact us
PHARMASEAL Leadership Team
Challenging the Conventional
Founder & CEO
Daljit has 30 years of industry expertise as a technology leader in life sciences. Daljit made key contributions to clinical technology, strategy and development through various managerial roles at PAREXEL International. In 2002, Daljit joined PE-backed Clinphone as CTO. Daljit's pivotal role led to a successful LSE IPO in 2006 and acquisition by PAREXEL in 2008. Following this acquisition, Daljit led Perceptive Informatics, managing 6 global clinical development technology groups. In 2016, Daljit took the entrepreneurial leap and founded PHARMASEAL, driven by a vision to revolutionise technology for the strategic management of clinical trials for companies of all sizes.
Chief Product Officer
Ricky Lakhani is a product management leader with 17+ years in life sciences and technology and excels in delivering innovative software solutions for clinical trials. His seasoned career encompasses pivotal roles at Amgen, Roche and Medidata where he skillfully navigated the intersection of life sciences and technology, contributing significantly to product innovation and growth. Ricky's commitment to advancing life sciences technology is evident in his influential leadership roles, making him a respected figure in the industry with a track record of delivering cutting-edge and successful technology solutions for the advancement of clinical trial execution.
Director Quality Management & Operations
Hugh O'Neill is a PhD Scientist with over 30 years experience in the Pharmaceutical industry, 25 of these in IT roles and 10 years in quality management roles. Hugh has worked for both major global pharmaceutical companies and CROs, developing, implementing, validating, and supporting computer systems, and more recently has been involved in consulting in Quality Management for computer systems. Hugh is a qualified project manager with extensive experience in implementing validated systems, hosting audits and inspections and designing quality management systems. Hugh is also secretary of the RQA IT Committee a global community for QA professionals.
PHARMASEAL Advisors
Guiding our organization
Advisor
John is an experienced pharmaceutical industry executive with more than 35 years of industry experience. John most recently served as Group President and Senior Advisor to the Pfizer CEO prior to his retirement from Pfizer in 2022. He currently serves on the Boards of Novartis AG (NVTS), Johnson Controls International (JCI), Arvinas Inc (ARVN) and Imbria Pharmaceuticals. He previously served on the Boards of EFPIA (European Federation of Pharmaceutical Industries Associations), BIO (The Biotechnology Innovation Organization) and the National Committee for United States-China Relations.
Advisor
Wayne R. Kubick is an executive advisor and expert consultant with more than 30 years of experience in the strategic application of technology to improve clinical research and healthcare. He formerly served as Chief Technology Officer for Health Level Seven International, leading the development of the HL7's FHIR standard for health data interoperability. His career includes pivotal roles at CDISC and Parexel International, as well as senior positions at Oracle Health Sciences. A key figure in pharmaceutical clinical research, Kubick holds a B.A. from the University of Illinois and an M.B.A. from Boston University.
Manage Your Clinical Trials Better With Engility®
Contact us