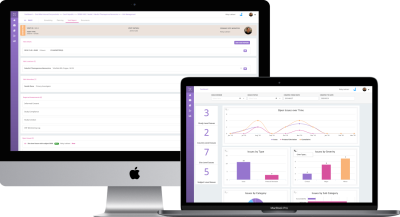 Engility® Trial Management
Clinical trial needs have evolved – isn't it time CTMS and eTMF did too? Engility® Trial Management is the ideal technology if you're a business currently using other methods to support your trials or looking for a replacement trial management platform.
With the added benefit of eTMF document storage, there is no need to choose between two disparate systems when one will do.
CTMS is the "brain" and eTMF the "memory" enabling users to know what's happening in the process at all times using an integrated solution.
Infographic
Benefits of Unified Trial Management
Explore the benefits of consolidating CTMS and eTMF. Typically disparate systems now with unified user experience and integrated workflows.
Unified Trial Management
Engility® Trial Management eliminates the need for investing in multiple systems, reducing information fragmentation and the cost and complexity of integrating disparate systems.
Global Collaboration
Engineered for global access with support for multiple languages. This makes it simple to manage users and roles with a flexible security model that can be adapted to meet the needs of each organisation and increase collaboration with partners.
Usability
The intuitive, interactive and engaging user interface provides a seamless, efficient user experience to delight end-users and drives user engagement.
Interoperable
Interoperability with other eClinical applications optimises trial governance and oversight, increasing the visibility and transparency of clinical trial information.
Full Data Lifecycle
Unlike other products, users capture all data within the system without the need for 3rd party tools. This ensures full audit history and the accessibility of all data to users without the risk of loss and burden of reconciliation.
Trial Management Capabilities
Engility® Trial Management increases productivity supporting efficient management of your clinical trials.
Transform your clinical trials
Get in touch to transform your clinical trials using Engility® Trial Management