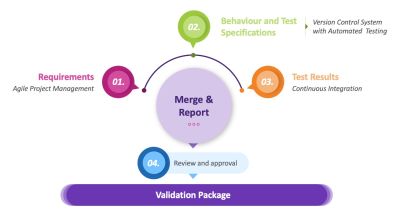 The time and cost of validation can cause version lock, delay time to value, and reduce agility.
Learn more
While validation is required in a regulated industry, our approach allows us to increase the pace of innovation in a controlled way.
Engility CTMS utilizes 100% test automation to accelerate innovation and new features, giving our clients greater trust, reliability and confidence that any issues will have already been identified.
Innovative CTMS systems that are engineered for change offer extensive automation to deliver new features in a regulated industry, faster than current products. Because they can rely on us to understand the fundamentals of what a CTMS should be able to do, our clients can reduce their amount of testing and manual review they need to do. Removing the need to re-test the basic workings of the system frees up time to focus on the UAT of internal processes and workflows.
Manage Your Clinical Trials Better With Engility CTMS
Contact us