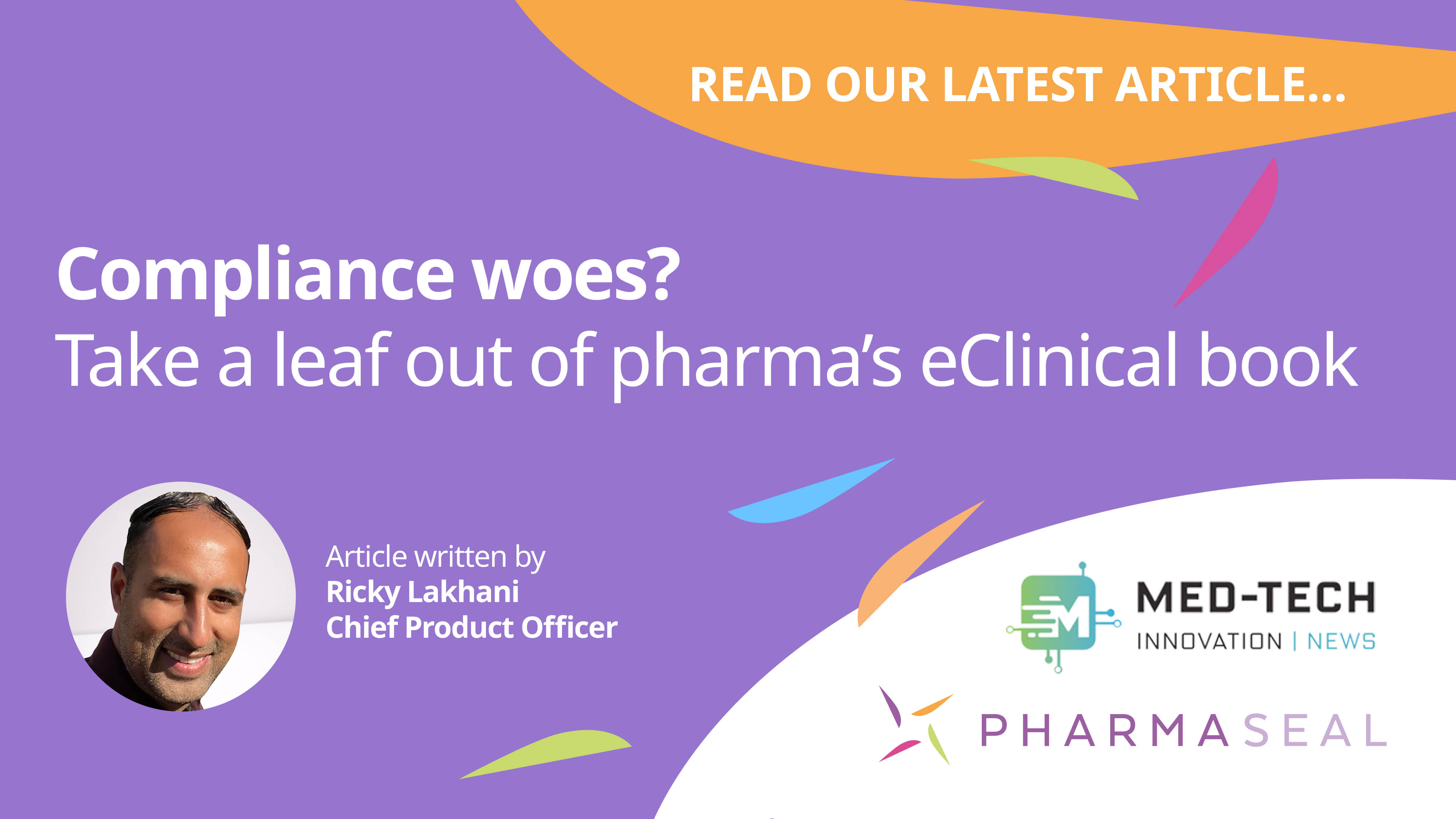 Compliance woes? Take a leaf out of pharma's eClinical book
Advances in technology are stretching the definition and utility of medical devices to ever new lengths – and the regulations are following suit. Since May 2021, organisations working in the space have been expected to comply with the new EU MDD, which subjects devices to similar clinical trial standards to their biopharmaceutical cousins. The need for CE marks and greater pre- and post-marketing scrutiny is fundamentally changing the way companies operate. Luckily, there is no need to start from scratch. Adopting the processes and technologies that biopharma has been using – and refining – for years will allow medical device businesses to stay ahead of the curve, and ensure products are safe, effective, and compliant, both now and in the future.
Traditionally, medical device companies have operated with a lower level of regulation around clinical trials than their biopharmaceutical counterparts. The introduction of the EU MDD changed all that, placing greater scrutiny on pre and post-marketing procedures, and fundamentally changing the way companies operate.
Far from being an insurmountable challenge, however, this paradigm shift could be a huge opportunity to future proof business.
Medical device organisations are in the perfect position to learn from their drug developer counterparts and embrace the advanced clinical trial technologies biotech and pharma have been using and refining for years.
With their ability to unify disparate systems to provide global data oversight, modern SaaS technologies provide a tried and tested, cost-effective approach to compliant trial management.
In short, it's time for the medical device industry to be bold. Because by taking the leap and adopting these technologies, companies can get ahead of current regulatory requirements and equip themselves for a future in which data will be central to everything they do.