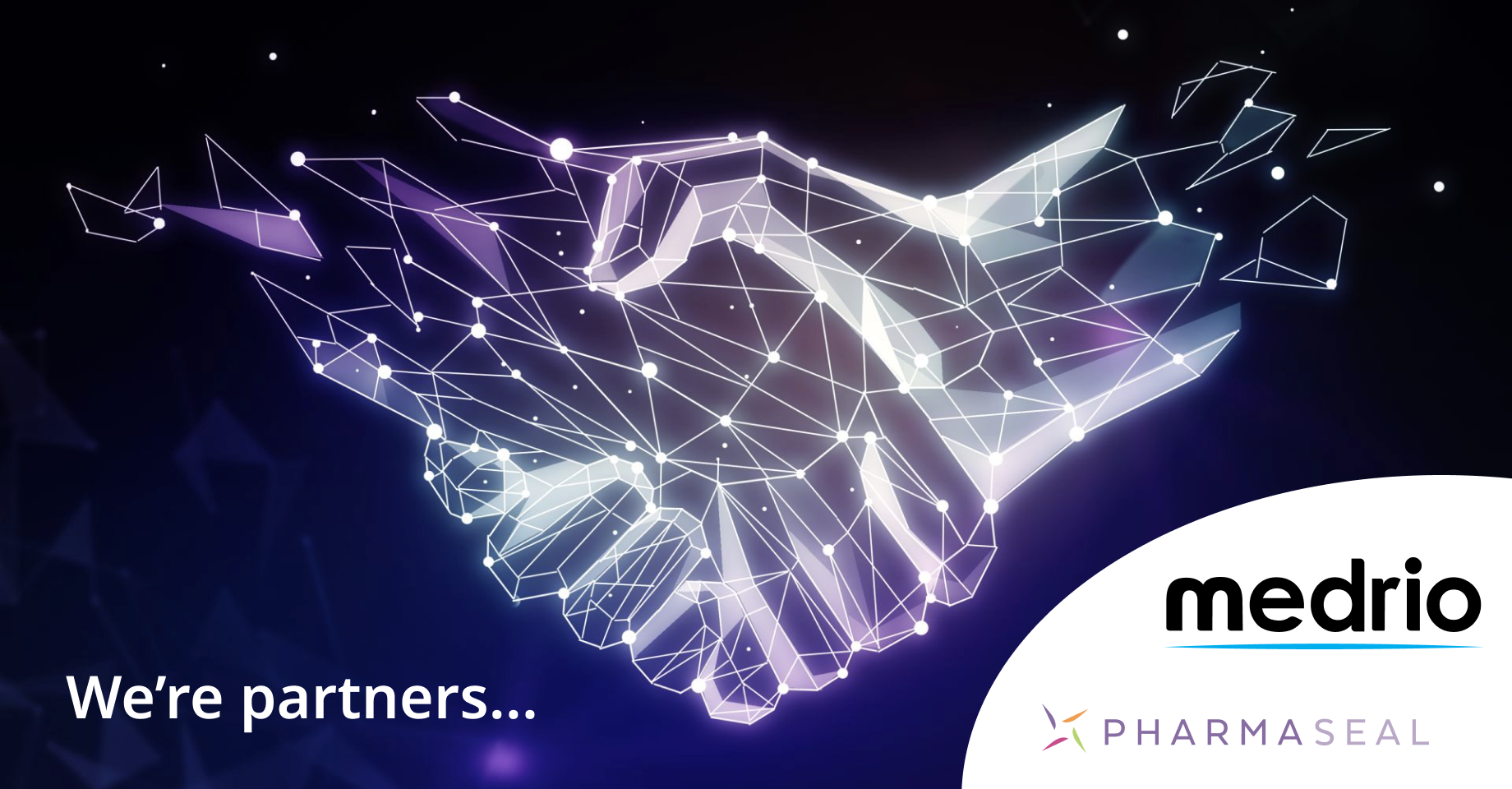 PHARMASEAL Announces Partnership with Medrio
PHARMASEAL International Ltd, a technology provider of clinical trial management and governance solutions for biopharmaceutical, CROs and medical device organizations has today announced that it has entered into a partnership agreement with leading eClinical software organization, Medrio.
"This partnership allows us to offer customers a fully integrated eClinical solution that supports trials in all phases. By joining forces with Medrio, we will simplify clinical trial management for customers with more user-friendly interfaces, reduced data duplication and improved trial management visibility, alongwith the adaptability to suit the needs of different clinical trial designs" said Daljit Cheema, Founder & CEO at PHARMASEAL.
The combination of Medrio's integrated platform of EDC, eConsent, ePRO, eCOA, Direct Data Capture, and RTSM with Engility®—PHARMASEAL's dynamic CTMS, eTMF, and payments capabilities system—will streamline research by enabling collaboration, agile processes, and enhanced study oversight.Additional benefits include transparent interoperability between PHARMASEAL and Medrio's eClinical solutions, real-time data sharing, and scalable workflows that support larger, later-phase studies.
"We're thrilled to partner with PHARMASEAL to offer our customers a world class CTMS and eTMF solution that seamlessly integrates with Medrio's flexible data collection and management tools. Medrio customers expect innovative, agile, and high-quality solutions. PHARMASEAL meets those expectations while also mirroring our customer-first mindset and shared objective of simplifying trial complexities. At Medrio, we recognize the value of partnership and that together we are stronger. We are looking forward to continuing to deliver high quality data and operational excellence to our customers alongside PHARMASEAL." - Fred Martin, Chief Product Officer, Medrio
For more details about how PHARMASEAL and Medrio can support your next project please contact sales@medrio.com
About Medrio
Take control of your clinical research and studies with Medrio's full-service suite of eClinical Data Management solutions. We've been innovators in the clinical trial technology space since 2005, evolving alongside our customers to meet the demands of today's world. Our integrated platform of EDC, DDC, eConsent, RTSM and ePRO/eCOA are configurable to meet any trial needs—from traditional, to hybrid, or fully remote studies. That's why sponsors, CROs, and clinicians across all therapeutic areas have leveraged our adaptive, unified technology to power clinical trial breakthroughs and secure over 375 regulatory approvals.
Our robust suite of tools were designed to offer you full functionality—without complexity—so you can streamline your study builds and focus on what matters most: your patients. While other eClinical vendors make similar claims, few can deliver the same white-glove customer service paired with patient-centric, proven clinical trial technology. Discover the Medrio difference and see what makes us your most strategic and successful partner. Learn more at medrio.com/company/contact-us/