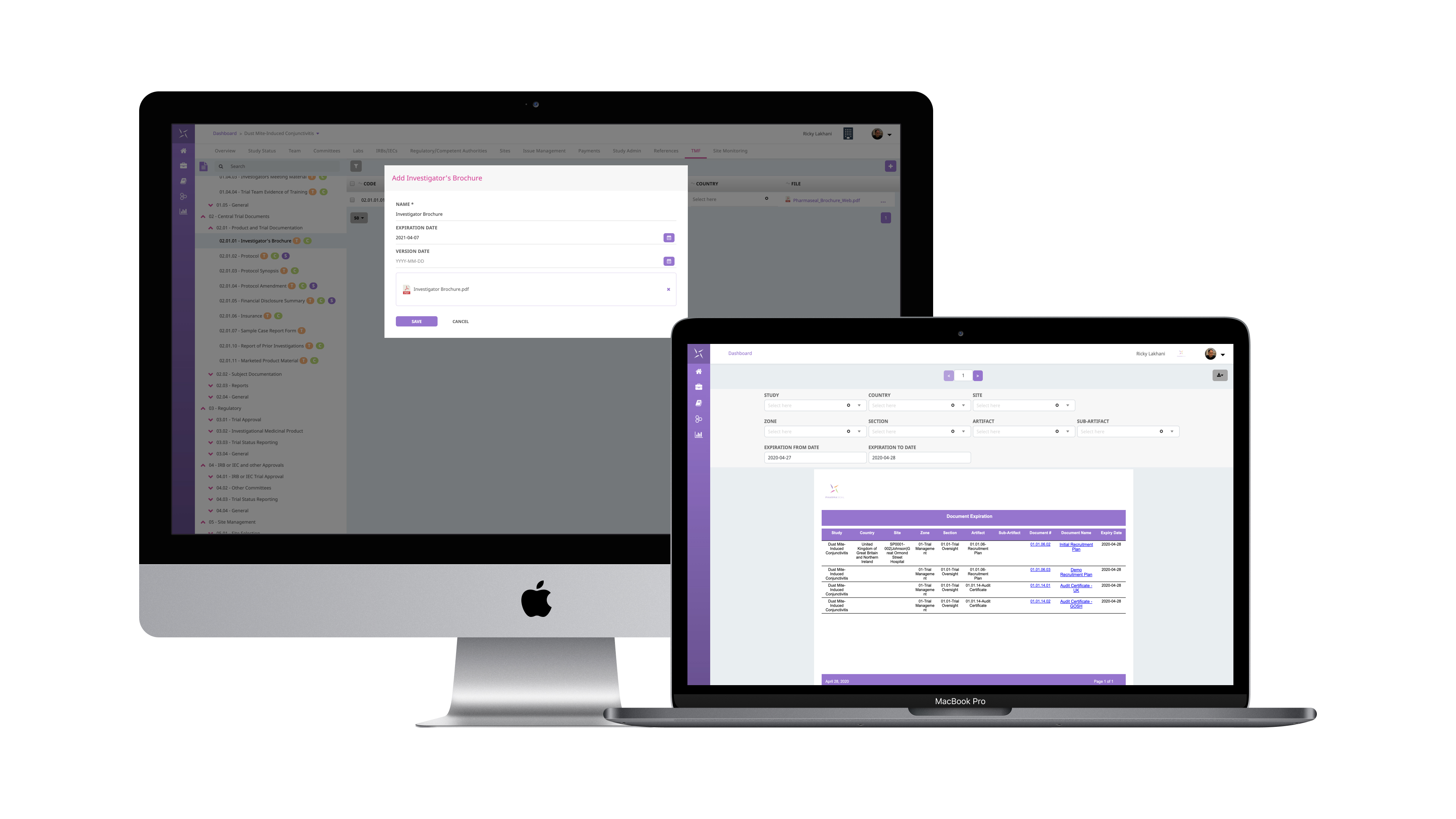 PHARMASEAL expands Engility® trial management platform with the addition of eTMF document storage
PHARMASEAL, an innovative provider of enterprise trial management solutions expands the capability of the Engility® clinical trial management platform. Electronic trial master file (eTMF) document storage is now available alongside clinical trial management (CTMS) in the same integrated platform with enhanced productivity and operational benefits.
The eTMF capability offers a simplified, cost-effective process for managing, tracking and storing documents within a single system. In addition, it supports the DIA TMF reference model. For customers who have not invested in CTMS or eTMF technology or are unhappy with their incumbent technology, this exciting development eliminates the need for investing in two separate systems avoiding the complexity of having to integrate them.
A TMF contains a clinical trial's essential documents that are subject to regulatory oversight. As trials can be large and complex involving many departments and partners, the management of the TMF can become difficult. An electronic TMF (eTMF) can help, yet organisations still face challenges and issues in providing the TMF in an appropriate way for management and audit/inspection purposes, as many eTMF systems are standalone applications. Legacy technology, disconnected applications and process silos across clinical operations add to the burden.
Launched in 2019, the Engility® platform provides a solution to overcome many traditional challenges in clinical trial management. With centralised data on all clinical trials encompassing clinical trial management processes including study management, flexible monitoring, issue management, investigator payments, site and contract management and now including integrated eTMF document storage. This reduces data duplication, removes the need to integrate disparate systems and increases overall trial oversight and governance. Engility® promotes distributed trial management and improved collaboration with sponsors, CRO's and other service providers
Ricky Lakhani, Director of Product Management at PHARMASEAL commented, "Clinical trial needs have evolved – isn't it time CTMS and eTMF did too? Engility® CTMS is the ideal technology if you're a business currently using other methods to support your trials or looking for a replacement trial management system. Now with the added benefit of eTMF document storage, you don't have to choose between two systems. CTMS is the "brain" and eTMF the "memory" enabling users to know what's happening in the process at all times via a consolidated standalone solution."
Daljit Cheema, founder and CEO of PHARMASEAL further commented, "The guidance for good clinical practice (GCP) states that systems with procedures that assure the quality of every aspect of the trial should be implemented. We thought…imagine if CTMS and eTMF capabilities were combined to support clinical operations processes and the associated documents in order to manage and track anything a study demands, within the framework of an easy to use, secure, validated enterprise platform. Companies wouldn't have to choose between separate systems with increasing IT costs and information fragmentation. Engility® has been designed for information consolidation, collaboration and the ability to operate trials with superior oversight for the way clinical trials should be managed"
For further information about Engility® and PHARMASEAL, please visit www.pharmaseal.co or email info@pharmaseal.co
For all press enquiries please contact Sally Vernon via email sally@rockpigeon.co