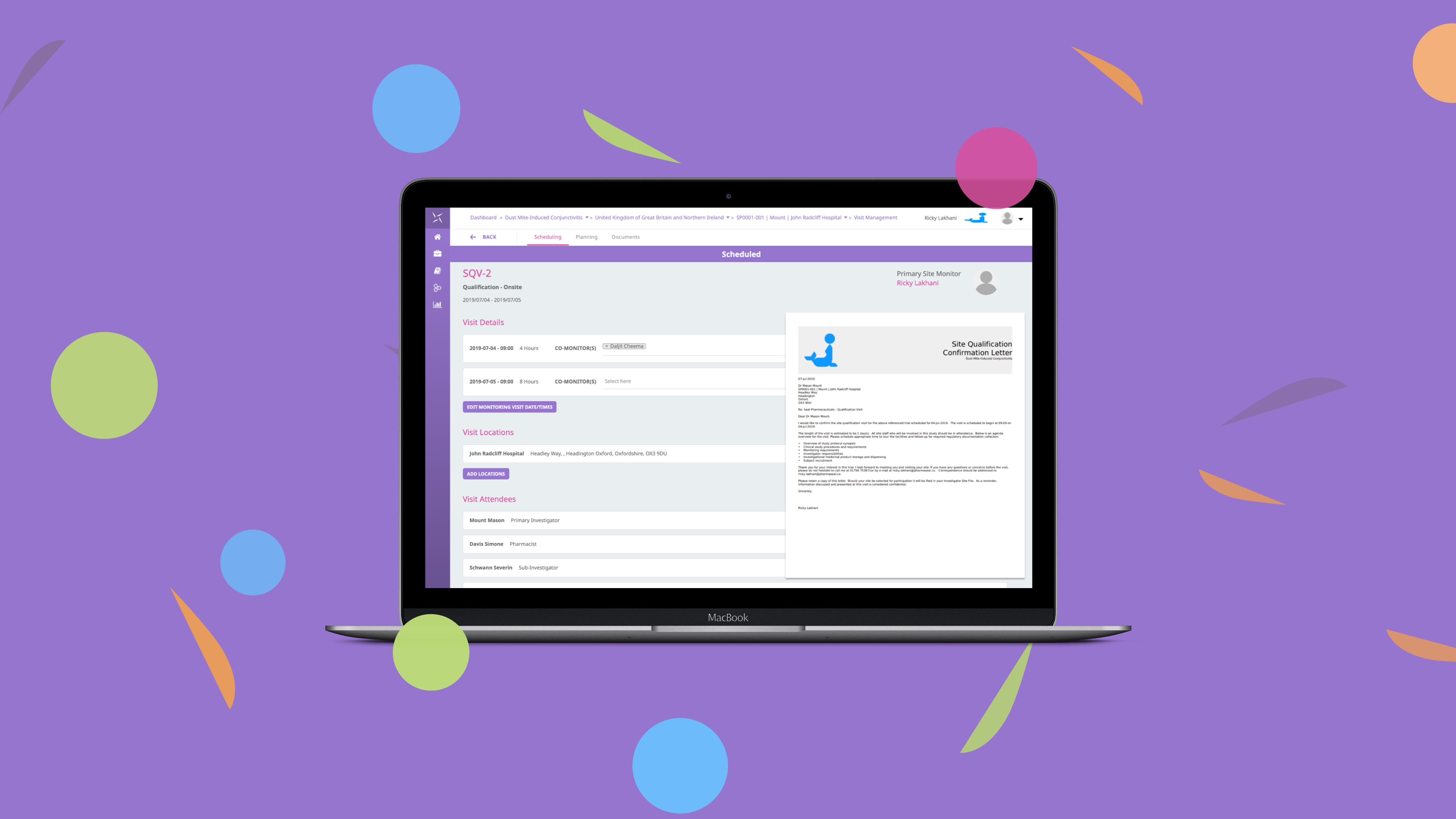 PHARMASEAL Launches Second Major Release of Engility® CTMS
PHARMASEAL, a new provider of clinical trial management and governance solutions to enter the market, announces a second major release of its Engility CTMS platform. Driven by a vision to create smarter technologies and innovative products for the improvement of human health, PHARMASEAL is responding to industry needs with continuous innovation. The result is enhanced capabilities to its enterprise CTMS, including site monitoring, issue management and global access management, simplifying control and operation of clinical trials.
The regulatory landscape has evolved with increased requirements for risk management plans, risk evaluation and minimization strategies. With ICH GCP E6 R2 necessitating a "systematic, prioritized, risk-based approach to monitoring clinical trials" the need for an intuitive monitoring solution has never been greater. With a focus on configurability and collaboration, the Engility CTMS monitoring module has been designed to address many of the pain points with traditional monitoring solutions, to enable effective oversight of clinical trials. It provides a workspace to manage all monitoring visits (onsite/remote/telephone) via a simple, intuitive interface to support working in the system.
The globalization of clinical trials poses additional challenges and coordination is required of sponsors to ensure timely communication of new findings among all stakeholders in all regions. The issue management and globalised access management functionality of the platform enables users to manage all issues at study, country, site and subject level. Protocol deviations and other study issues can be handled in a central, collaborative, easy to use interface with full visibility of actions being taken.
Commenting on the enhanced platform, Daljit Cheema, CEO and Founder of PHARMASEAL said: "Engility CTMS is a SaaS cloud platform built with agility at its core and engineered to evolve. The platform is designed to rapidly deliver new product updates within a managed validation framework facilitating accelerated innovation. PHARMASEALS' collective passion for continuous innovation leads to enhanced capabilities, such as the monitoring module, so that biopharmaceutical sponsors and medical device companies of all sizes can proactively and collaboratively adopt an innovative approach to help provide objectivity and accuracy to the clinical monitoring process."
Traditional challenges of poor usability, legacy applications, lengthy implementation cycles, slow innovation and costly maintenance have been overcome by PHARMASEAL's creative use of agile flow-based engineering practices. Flexible and scalable in order to meet the needs of all organisations, Engility CTMS enables data driven decision-making. For further information, please visit www.pharmaseal.co or email info@pharmaseal.co
For all press enquires please contact Sally Vernon via email sally@rockpigeon.co